Global Business Integrity Solutions
We are your partner to develop or enhance your risk management competences, compliance programs and overall control framework to strengthen your culture of integrity and governance.
Why Choose STEER
Understanding and managing risks as an integral part of your day-to-day business activities is imperative in order to achieve the operational and strategic goals of your company.
In today's fast changing business world static risk management methodologies, bureaucratic control systems and formalistic compliance programs are no longer suitable to successfully steer your business while properly responding to the various expectations and regulations of your business environment.
At STEER we believe in risk management as a dynamic element of doing business built on a solid framework and an integral part of the management process at the same time.
At STEER we believe in controls embedded in your business processes and organizational culture that allow operating effectively and efficiently while safeguarding assets and resources at the same time.
At STEER we believe in high ethical standards based on solid compliance programs while at the same time being part of an organization's culture of integrity.
With many years of experience we have learned the keys to develop strong methodologies and processes in the fields of Compliance, Risk Management, Internal Control Systems and Audit work. We have experienced the challenges to make them become part of a company's "DNA". We are looking forward sharing our experiences with you. It's never too late to come on board!
Internal Audit Best Practices
"Internal Auditing is an independent, objective assurance and consulting activity designed to add value and improve an organization's operations. It helps an organization accomplish its objectives by bringing a systematic, disciplined approach to evaluate and improve the effectiveness of risk management, control, and governance processes" (IIA - Institute of Internal Auditors).
No doubt that in today's fast moving volatile business environment an IA function constantly needs to review its capabilities to provide value and meet stakeholder's expectations. While the purpose for the IA function fundamentally has not changed over the past years the function's methodologies as well as the required skills of the auditors periodically need to be reviewed, redesigned and adjusted in order to respond accurately to the rapid changing business environment as well as risks and opportunities the organization is confronted with.
STEER consultancy aims at building and strengthening Internal Audit functions in a way to focus on issues that matter, respond on time and trigger sustainable corrections and improvements. Our solutions therefore are customized to the client's specific business, leveraged on advanced analytics and real-time communication on critical issues.
Who We Are
Your Partner for Global Business Integrity Solutions.
We are a boutique consulting firm consisting of professionals with many years of experience in the Senior Management of multinational environments. Our high quality performance has been honored by the management and boards of several companies, as well as by authorities and regulators worldwide. We are supported by a global network of senior consultants, who perform services under our direct management.
Daniel Bleeker

25 years of experience working in Finance, HR, Audit and Legal & Integrity for two "big four" consultancy firms and a globally leading power and automation technology company
Has lived in Europe, USA and Middle East/Asia and performed services on all continents in over 65 countries. Established a Global Investigation Unit, and assisted in the development of a state of the art Compliance Program, acknowledged by the US Department of Justice.
Managed investigations into Code of Conduct breaches, including fraud, self-enrichment and allegations of FCPA violations.
Kerry Keating

Over 40 years of experience working in fortune 500 companies in the areas of Corporate Security, HR, and Legal.
Extensive experience with building and implementing comprehensive Corporate Compliance/Integrity programs for multinational companies to include Code of Conduct, Corporate Directives, Employee Training, Global Whistleblower Programs and Internal Misconduct Investigations.

Certified Lead Implementer and Certified Lead Auditor for ISO 37001.

Extensive experience with successfully enhancing an existing Corporate Compliance program in response to a Government FCPA sanction/ Deferred Prosecution Agreement ("DPA") against a fortune 200 Company.

Has lived in the USA and Europe, and performed services on all continents in over 70 countries.
Markus Kistler

Over 25 years in various Senior Management roles in Finance, Controlling, Auditing and Compliance
Chief Audit Executive in one of the world's largest Power and Automation Companies. Successfully steered the company towards its first Sarbanes Oxley Act certification
Chief Audit Executive in one of the world's largest Fertilizer Companies
Held the position of CFO of a large multinational company in China, and was Director of the Swiss-Chinese Chamber of Commerce in Beijing
Held the position of CFO of a 5 BUSD division in a multinational company
Certified Lead Implementer and Certified Lead Auditor for ISO 37001
Has lived in Europe and Asia and performed services on all continents in over 70 countries, with a focus on Asia
Types of Engagement
The partners of STEER and all our associates are well experienced in understanding the circumstances that might lead to your desire to strengthen your existing approach to risk management, to uplift your Internal Audit function or to strengthen your compliance program. We also understand that our services to support you on this journey are most effective if tailored to your specific situation. Our offerings are therefore built on 3 pillars which we have developed over the past years to better interact with our clients:
With over four decades of experience in compliance, risk management, finance and audit we believe that we can be valuable to your corporation. Our solutions are based on our experiences – the good ones and the bad ones – and tailored to the situation you are currently confronted with.
STEER provides Interim Management Services for middle and top management levels in the fields of Finance, Auditing, Investigations and Compliance. We offer our clients the skills and experiences of leaders who are fully dedicated to deliver successfully on your mandate including delivering on the expected outcome of initiatives such as business transitions, change management, restructuring, geographical expansion and others.
Start-up Advisory
STEER's experienced partners help you transforming your business ideas into strategy and action. We alert you on blind spots and possible hurdles to overcome in developing your business and we coach you in building the organizational structure suitable to your growth path. STEER partners have worked on all continents. We are well positioned to guide you to approach international markets. Our network can help you to "touch ground".
Board Advisory
Although roles and responsibilities of the board and its members most of the time are defined, the practical application often raises questions to be answered such as: How to assess the board's activities? or What are the relevant agenda points for board- and committee meetings? or How to distinguish the board's influence between strategic- and operational topics? Based on their experiences STEER partners provide guidance to fulfill the responsibilities of your board membership.
Project-specific Advisory / Coaching and Mentoring
You have the great opportunity to run a major internal project - be it a business expansion, change management program, a restructuring project, a cost saving initiative or the set-up of a new function. You might seek for a sparring partner and coach running next to you and lending a hand. STEER provides you the right match at any time during this process, to successfully deliver on your project.
Our Trusted Partners
STEER maintains partnerships with carefully selected partners for the purpose of complementing our offerings and expanding our geographical reach. Together with our partners we share the same values, ethical standards and business sense.

i-fact@analysis is our partner to support our clients globally to manage investigations, provide due diligence services and mitigate risk relating to increasingly sophisticated fraud, employee and vendor misconduct and security threats.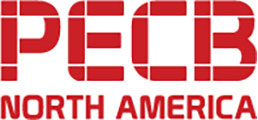 PECB (legal name "PECB Group Inc.") is a certification body which provides education¹ and certification under ISO/IEC 17024 for individuals on a wide range of disciplines. We have chosen PECB to be STEER's preferred certification body for the certification of Management Systems based on ISO 37000 (Governance of Organization), 37001 (Anti-bribery), 37002 (Whistleblowing), 37301 (Compliance) and 31000 (Risk Management) standards.

We have partnered with Palm Springs Company Ltd. (PSC) to be our Regional Agent representing the entire portfolio of STEER in the fields of Risk Management, Due Diligence, Compliance Screening, Internal Auditing, Compliance Management and Certification Audits of Management Systems based on ISO 37000 (Governance of Organization), 37001 (Anti-bribery), 37002 (Whistleblowing), 37301 (Compliance) and 31000 (Risk Management) standards.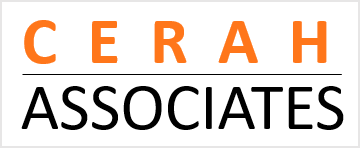 CERAH ASSOCIATES is our partner to support our clients globally in change management and transformation initiatives (public – and private sector) with a strong focus on measuring and monitoring progress to successfully deliver on the expected results.
Contact us
Get ready to start your journey. We steer.
Legal Info
All rights reserved. The copyright in all materials provided on this Site is held by Steer or by the original creator of the material. Except as stated herein, none of the materials may be copied, distributed, republished, downloaded, displayed, posted or transmitted in any form or by any means, including, but not limited to, electronic, mechanical, photocopying, or otherwise, without the prior written permission of Steer or the copyright owner. All text, images, charts, sound,animation, and videos, and their arrangement on the Steer website, are protected by copyright and other protective laws. We may provide links to third-party Websites. Steer has no responsibility for these third-party Websites, which are governed by the Terms of Use and privacy policies, if any, of the applicable third-party content providers.
STEER GmbH
Bahnhofstrasse 37
PO Box
8001 Zurich
Switzerland
Phone +41 44 214 62 74
STEER LLC
14 Wall Street, 20th Floor, Manhattan
10005, New York
United States
Phone +1 860 313 8498
Website
Hosting, programming, maintenance: www.partner-partner.com
Privacy Policy
This Privacy Policy pertains to the website www.steerglobal.com hosted in Switzerland by Partner & Partner, a company headquartered in Winterthur, Switzerland. We take user privacy very seriously because we know that your privacy on the web is important to you. We have implemented generally accepted standards of technology and operational security in order to protect your personally identifiable information from loss, misuse, alteration, or destruction. Despite these precautions, however, we cannot guarantee that unauthorized persons will not obtain access to your personally identifiable information. Steer LLC reserves the right, at its sole discretion, to alter and update this Privacy Policy from time to time; therefore, we urge visitors to our Site to review the current version of the Privacy Policy each time they return to our Site. The date of the more recent update is reflected at the bottom of this document.